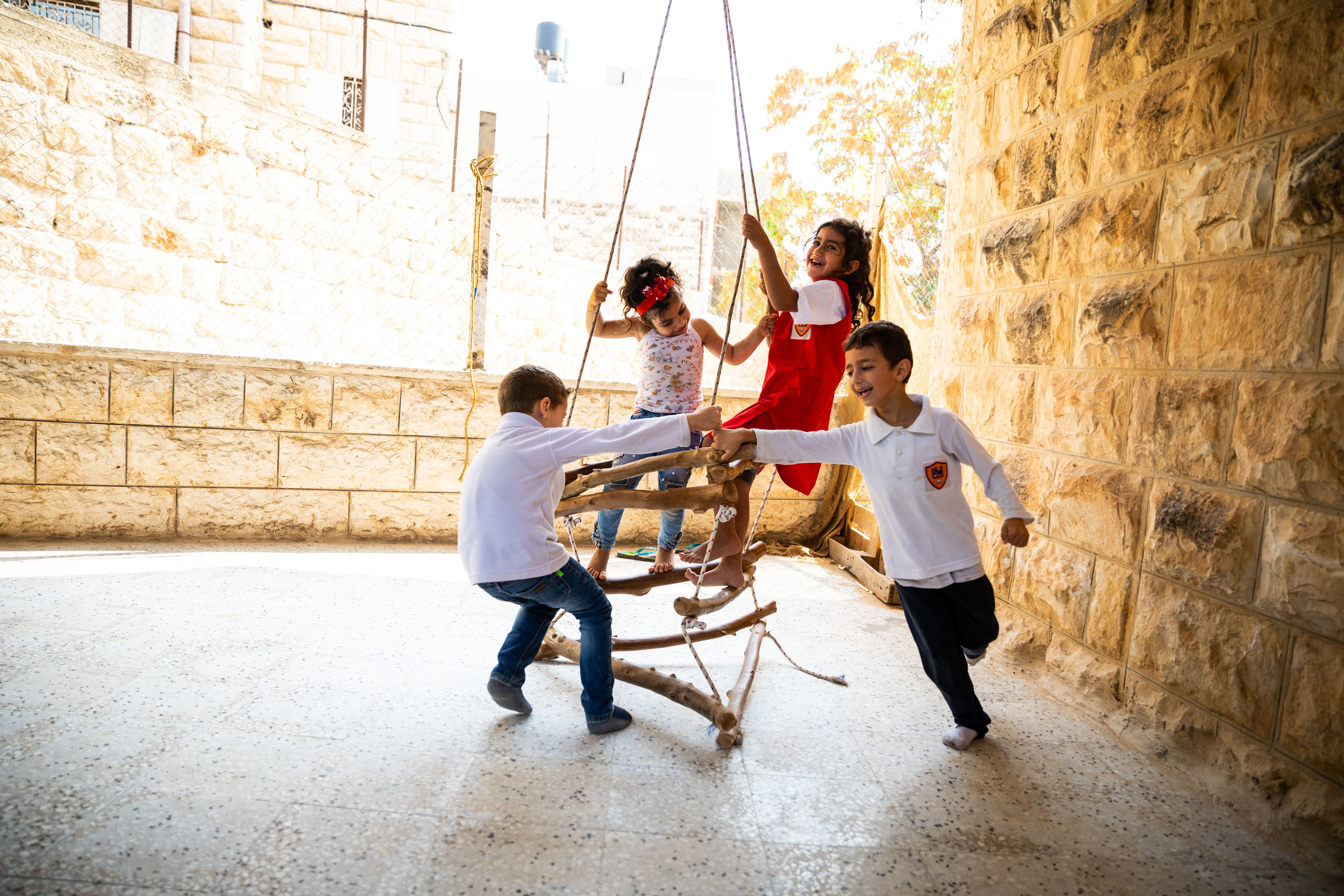 At House of Hope, it sounded like joy. Belly laughs, wild shrieks of glee, and little voices humming in play.

This photo of our kindergartners was taken a few months before COVID-19 silenced our students' joy and forced us all into quarantine.

Our hearts go out to everyone in the world suffering from the pandemic, wherever you are. We care about you and love you.

Here in the West Bank, we cannot work and there are no stimulus funds or unemployment benefits for our community. Our medical system is already underfunded, and the West Bank has only 256 ventilators for 2.5 million people. Panic and fear hang over the world like storm clouds, threatening to drown us all.

But reality is not just material conditions. At House of Hope, our children remind us what is real.

On the last day of school before quarantine, a young student named Hazem walked up to one of our teachers.



Hazem Wabdo, a five year old kindergarten student at House of Hope

"Teacher," he said "Don't be sad. I will hug you. And every day I will practice games for us to play when I return."

Hazem reminds us what is most important right now: our humanity. We may all be vulnerable to the virus, but we are protected by our compassion. This is our inheritance and our strength.

We in the West Bank will not succumb to fear. And neither should you.

We are all together in this, our families and yours. We are one.

With you always,
Milad Vosgueritchian and Manar Wahhab Vosgueritchian, cofounders, House of Hope